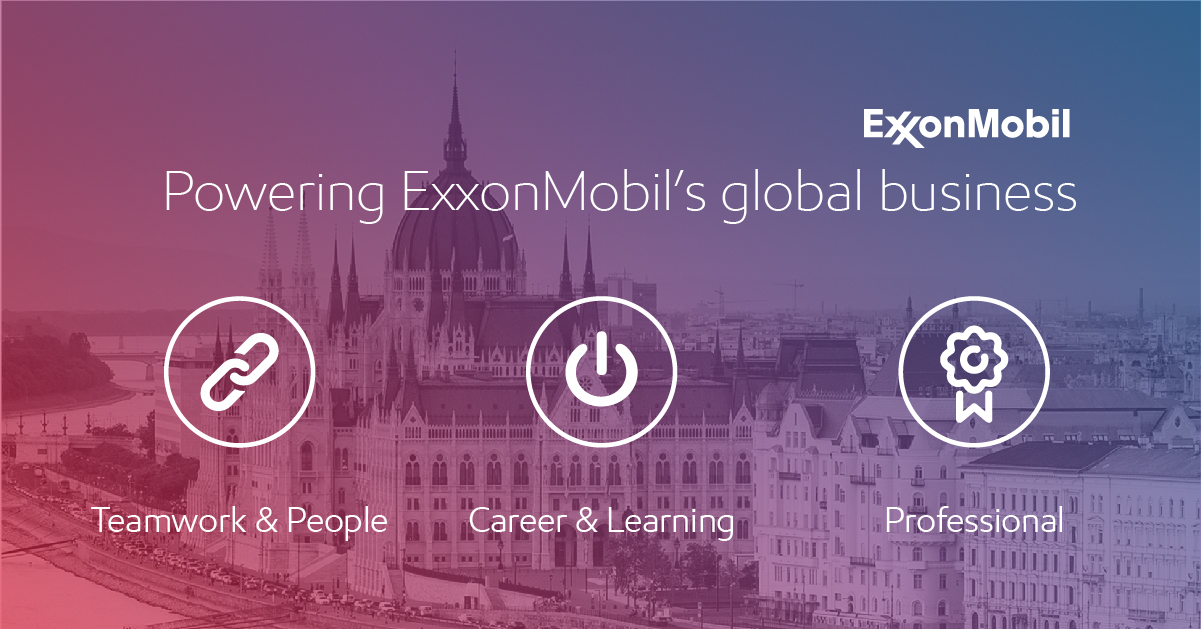 ExxonMobil is one of the world's leading energy companies with more than a 100,000 employees and contractors located in over 50 countries around the world. Our large, in-house IT organization consists of 6,000 professionals supporting an array of business lines, plants, refineries, manufacturing sites, internal and external business partners.
Senior SAP Consultant (FICO)
SAP is our key ERP solution and our support and development teams are using various modules, including Financial Accounting and Controlling.  Our global teams apply Agile and DevOps methodologies in our work and support global business units, projects and operations. We are looking for experienced SAP consultants for several Budapest teams.
Financials Team (FI)
The Budapest based team with local leadership provides financial business process solutions/support in SAP ECC for global Oil and Gas Company (FI module IS-Oil &Gas).
You will work both on projects as well base support enhancements by providing consultation and design services in response to requests coming from Downstream Chemicals and Corporate business functions.
As a technical expert you will be responsible to complete design documents, perform unit/acceptance testing and coordinate the IT and change management activities for the requested enhancements, projects and incidents.
Requirements:
3+ years of SAP ECC 6 experience with FICO module
Deep understanding of Finance & Accounting, General Ledger, Accounts Payable, Accounts Receivable, and Cash Management business processes (specific focus varies by role), ideally with Oil and Gas SAP background
Able to develop Functional Specifications for ABAP development requests, incl. debugging in ABAP
Able to gather customer business process related requirements and transform them into blueprint document
Able to design and execute different types of test sets: unit testing, user acceptance testing, regression testing, stress testing, end to end testing, negative testing
Excellent problem solving and troubleshooting skills to identifying operational issues and recommending and implementing strategies to resolve problems
ABAP experience is desired
Solid communication and English skills
Team player
Adaptability to changing priorities
Technical mindset with willingness to learn newest technologies
Experience working with agile teams or knowledge in Agile work processes (not must)
Experience with reporting, analytical tools preferred
Experience using consulting skills and developing client relationships
Experience using analytical skills, tools and techniques to investigate information and to draw conclusions
Preferred Qualifications
Bachelor's Degree in Computer Science, Information Technology, Mathematics; MBA nice to have
Offer:
Provide numerous in-house and external training opportunities and support getting a number of industry certificates, continuing your higher education for an additional degree
Provide professional development
Provide flexible working conditions, have Working From Home opportunities and support a healthy work-life balance
Provide a fully ergonomic work environment
Competitive compensation and benefit packages
Provide floating holidays, life and private health insurance and many more