Similar jobs like this one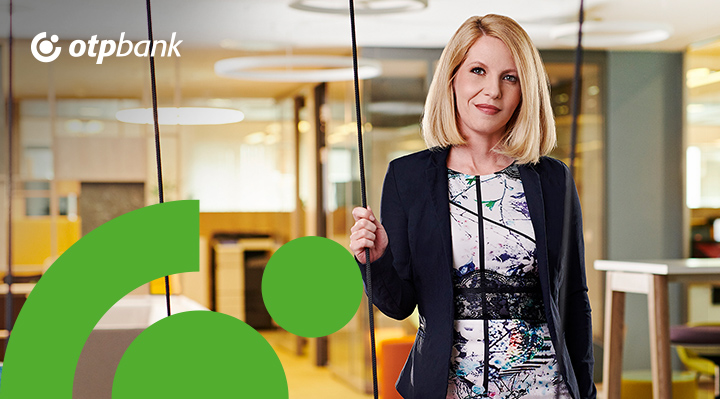 OTP Group is a key banking group in Central and Eastern Europe. We provide modern tools and a wide range of financial products to over 19 million clients in twelve countries. Our success—which is outstanding even in Europe—springs from the fact that our headquarters is located in the region as well as from our seventy-year history: we understand the needs of our clients well, we are open to innovation, and our development is supported by our predictable and stable operation. In order to reach our ambitious goals, we need colleagues who are motivated to achieve joint success and are able to develop in a complex and ever more demanding environment.
OTP Group
Retail Risk Policy and Portfolio Analyst
Brief description of the job:
The objective of the role is to review and analyze the risk performance and lending process efficiency of OTP Group's foreign bank subsidiaries' in retail segment. Assessment of control points and definition of actions plans to improve decision making quality is essential part of the job to ensure the compliance of platforms to local and group policies. Role provides also the opportunity to participate and contribute to acquisition & integration projects, moreover to support implementation of group risk IT solutions and best practices.
Tasks
Perform detailed and targeted analysis on selective products and lending criteria utilizing group level datamarts or ad hoc data submissions of foreign subsidiaries.
Conduct monitoring reviews of retail portfolio and new originations.
Provide feedback and professional view on business initiatives to specific subsidiaries.
Setup and negotiate risk appetite limits and development plan to be applied, including detail exact scope and deliverables, key timelines for main retail credit products.
Support local risk management to upgrade their current processes based on best practices identified by the Group.
Participation in bank projects: due diligence, integrations, risk IT system implementation.
  Requirements 
2+ years of experience in retail banking, preferably retail risk management
Solid SQL/SAS/SPSS programming skills
Analytical mindset and good visualization skill
At least Bachelor's degree in finance / mathematics
Good communication skills (English)
Travel: 10%-30%, main location in Budapest
Advantages: 
R / Python programming skills
Reporting experience in Power BI / Tableau
Experience in OTP Group (lending processes, risk appetite)
Parametrization of decision engine systems: SAS/SPSS/Experian/etc.
Evaluation and optimization of risk criteria/decision rules
Understanding of product profitability assessment
What we provide: 
International experience as part of a leading banking group in the region
Unique opportunity in the Hungarian banking industry (head quarter role)
Wide range of available analytical software