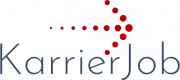 Purchasing Manager
The multi award winning Corinthia Budapest is looking for an ambitious, determined and highly motivated individual who is seeking to join its Finance team. The position calls for a natural leader who holds integrity as a core value and possesses a commercial mindset able to negotiate effectively while maintaining mutually beneficial relationships.
Főbb feladatok, munkák:
Responsibilities:
Develops purchasing strategies and be part of the purchasing team in its daily activities of sourcing suppliers and purchasing products, equipment, and services under the direction of the Finance Director
Assigns tasks and targets, whilst supervising the rest of the purchasing team.
Continuously monitors the supplier market with a view to keep updated on the latest trends, & new service and product providers.
Ensures that all suppliers are vetted and contracted with the hotel in line with hotel guidelines. Is responsible for contract drafting and negotiation and ensures that contracts are updated and valid at all times
Is a natural negotiator, continuously looking for ways to reduce costs without compromising on quality.
Ensures that the right products and services are procured, in line with hotel needs and after involving department heads.
Procures and places orders to the suppliers based on the purchase requests received from the Department Heads using the Hotel stock system.
Ensures that products and services procured are delivered within the agreed timeframe and the agreed quality and quantity. Sorts out any challenges in case of any shortcomings.
Liaises with other members of the Finance team to ensure up-to-date information on accounting-related work.
Liaises with the Corporate office vis a vis nominated suppliers and shares information with the relevant departments.
Assists with month-end inventories.
Az álláshoz tartozó elvárások:
Position Requirements:
Minimum 2 years of professional experience on a similar field with particular experience in direct negotiating and tendering
College or university degree
Fluent both in written and spoken English and Hungarian
Good computer skill, particularly excel
Knowledge of Oracle Materials Control systems
Előnyök:
Amit nyújtunk:
What we offer:
Competitive package
Free meals in the staff restaurant
Financial support for commuting to work
Opportunity to learn and develop