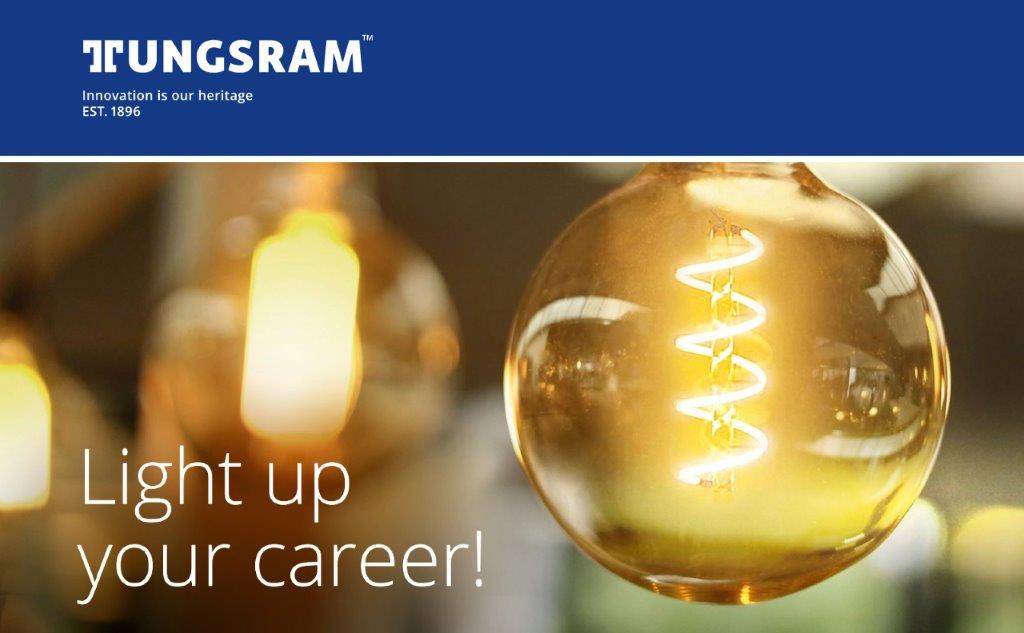 Tungsram is an innovative global brand, headquartered in Hungary.We want to create outstanding solutions in all areas of lighting technology. We offer unique and innovative LED solutions to our customers in the field of indoor and outdoor lighting technologies. We design energy-efficient solutions for different needs in the field of industrial lighting technology. We offer a wide range of traditional lamps and our automotive lamp business has been successful on the world market for more than 60 years.
We are looking for
Fulfillment Specialist
to join our corporate success. 
Main tasks & responsibilities:
Frequently collect and review market demand, collect, monitor & track project pipeline 
Report out sales position and lead efforts to minimize availability issues
& customer risks.  Proactively communicate upcoming challenges and
potential risks, advise solutions. Participate in project execution.
Measure and report-out service, maximize service levels, provide availability data to Cross-Functions
Track range changes and technology updates
Provide volume inputs for Manufacturing (Short & Medium Term production)
Control inventory levels & mix, deliver inventory targets
Provide estimates: production/purchasing, sales, inventory
Actualize fulfillment parameters 
Provide availability data to Solutions Team
Follow regulations globally related to Lighting Products, execute necessary actions in Operations
Drive cross-functional communication between Production, Factory Supply Chain, Product Management and Commercial
Provide regular and ad-hoc analytics (forecast, availability, inventory)
Develop current processes and find opportunities for further improvement and innovation
Requirements:
University Degree or Equivalent – preferably in Economics
Comfortable in working with numbers, analytical reports, has strong analytical skills
Excellent interpersonal skills, able to drive results through cross-functional level
Excellent communication skills, performs well under pressure
Ability to work independently, taking responsibility, ability to make decisions
Open-minded, fast learner and proactive
Good team player
Great MS Office knowledge, SAP or other ERP system knowledge is an advantage
Fluency in English & Hungarian (please send CV in English)
What we offer:
Stable, global brand– Multiple possibilities in a fast growing and ever-changing environment
Friendly atmosphere – young and dynamic professionals
Flexibility – we provide flexible working hours so you can balance between your personal and professional life
Home office opportunity
Competitive renumeration and benefit package
Appreciation, carrier development opportunities
Community building: Tungsram SC discounted sports possibilities