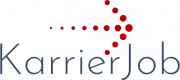 DESIGN ENGINEER (DEBRECEN) (3391)
At our partner: The future is in your hands!
Develop the leading technology of tomorrow, together with them.
More than 17,000 employees are currently shaping the engineering of the future in our five Corporate Divisions Metall, Controls, Defence, Aviation and Metering. At the firm, an efficient and dedicated network of aviation experts constantly develops and produces the state of the art in avionics systems, cabin elements and cabin lighting – from high-quality composite components, cabin fittings and electronics in commercial aircraft to highly integrated bathrooms and galleys. Apply and join hands with fascinating technologies and a unique corporate tradition of stability and trust.
Főbb feladatok, munkák:
Modification of aircraft parts in 2D based on the provided documentation
Keeping in mind the ergonomic and economical aspects throughout the design process
Maintenance of the related documentation
Supporting the production by providing special information on aircraft parts
Proactively initiating changes and improvements
Continuously keeping in touch with the German engineering
Az álláshoz tartozó elvárások:
Good communication skills in English OR in German
Degree in Mechanical Engineering
Előnyök:
Amit nyújtunk: