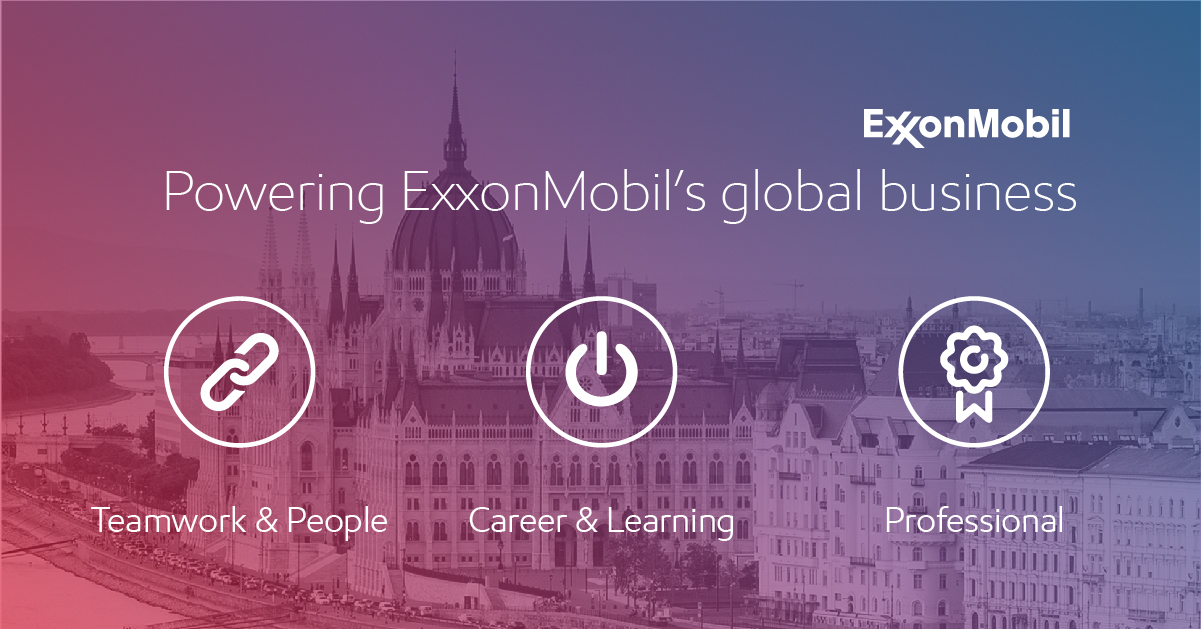 ExxonMobil is one of the world's leading energy companies with more than a 70,000 employees and contractors located in over 50 countries around the world. Our large, in-house IT organization consists of 6,000 professionals supporting an array of business lines, plants, refineries, manufacturing sites, internal and external business partners.
Backend Software Developer
ExxonMobil is delivering industry-leading business capabilities through proprietary, commercial-grade software. We are looking for passionate, self-starting backend developers with (at least) 0 - 4 years of relevant software development experience and an IT/engineering degree, who will challenge the status quo and always be willing to learn and contribute in new ways. The position requires active collaboration with internal stakeholders and other developers to deliver software solutions that sustain the digital transformation of ExxonMobil's business lines. In this role, you will participate in all aspects of application development including work planning, requirements gathering, design, development, testing, deployment, and ongoing support.
Job Description:
As a Backend Developer you will be responsible for the following:
Architect, implement, deploy, and support cloud-ready and cloud-native, web-based applications
As part of a Scrum team, follow agile methodologies (e.g. TDD), working on user stories in well-planned sprints
Continue to learn and share software industry best practices with team members
Provide the operational support for the system on a daily basis
Participate in implementing projects
Ensure compliance with corporate guidelines and local legislation (licensing, data security etc.) during implementation
Translate complex business requirements to robust IT solutions
Job Requirements:
Strong grasp of software engineering best practices for code quality and maintainability such as OOAD, SOLID principles, and automated testing
Experience with modern web frameworks/libraries such as Java Spring
Experience with Test Driven Development, Trunk-Based Development and CI/CD practices
Proven ability to deliver modular solutions based on REST and SOAP API designs
Understanding of system architectures, the interfacing technologies and middleware
Practical application of all aspects of software design, test strategies, Software Development Lifecycle, etc.
Offer:
Provide numerous in-house and external training opportunities and support getting a number of industry certificates, continuing your higher education for an additional degree
Provide professional development in Infrastructure areas (SharePoint, Compute)
Provide flexible working conditions, have Working From Home opportunities and support a healthy work-life balance
Provide a fully ergonomic work environment
Competitive compensation and benefit packages
Provide floating holidays, life and private health insurance and many more