Similar jobs like this one
Computer programmer | IT, Telecommunications
Banking, Insurance, Real Estate | IT, Telecommunications | Computer programmer
Automation engineer | Energetics / Electricity | Electrical engineer | Engineering | Engineer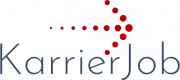 Application Developer (4746)
Your Role : Being part of the Digital Credentials Web Development Team, your core objective is to work with your Squad to deliver defined user stories as committed. While doing this you adopts Agile value as principles and provide mentorship and guidance for your peers.
Főbb feladatok, munkák:
Your Responsibilities:
• Implement user requirements according to the stack and standards the team defined
• Propose architectural and implementation improvements
• Support fellow developers in the team
• Work with the Business Analysts to understand new requirements and Client needs
• Build and maintain a business process knowledge to have a better context of what we support and what are the needs we need to fulfill with the new tool
• Help to build and maintain change management and release management process for the new tool
• Follow Agile IT development principles
• Share knowledge and expertise with others
• Keep this technical skillset current and up to date
Az álláshoz tartozó elvárások:
Required Technical and Professional Expertise :
• Strong JavaScript skillset (Node.js, React.js, Redux, TypeScript)
• Web UI development: HTML, CSS, Bootstrap, Carbon Design
• RESTful APIs
• Microservices, containerization
• JSON, XML/XSLT, SQL, NoSQL
• Strong English skills
• Agile methodologies
Előnyök:
This is a longterm permanent position.
Amit nyújtunk:
Mainly remote working in Budapest